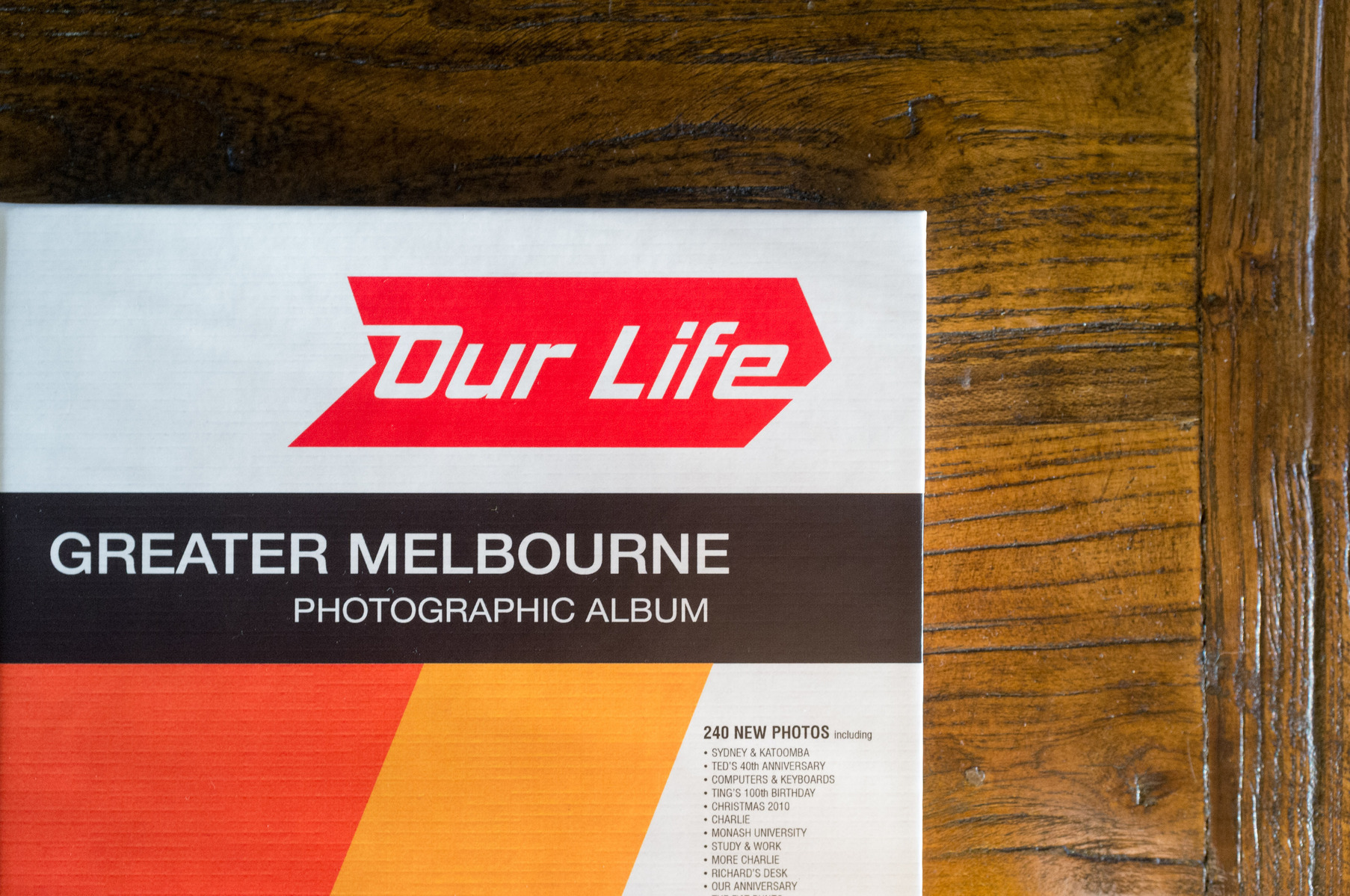 It is difficult to overstate the importance of the physical object in the digital age. As a photographer, that means the importance of the print. The ephemeral nature of data means that already many of our memories and much of our information – that used to be physical – have disappeared. Some are already warning of the "digital dark age", before this age has passed.
This is why it has never been more important to print. Print isn't forever, but it's for a damnside longer than data. Data comes and goes, data becomes corrupted, data gets deleted, reformatted, rendered obsolete by the march of progress (and of marketing departments). A print may get torn or creased or scratched or fade, but there is usually still something left to be seen, to be interpreted. A fragment that is not a slave to the technology of the day. All you need is vision and light. That is why I have been making a concerted effort recently to make more physical things, both photographic prints and photo books.
Blurb is a well-known provider of print-on-demand book publishing services, particularly targeted at one-off publications such as family albums and low-volume photo books. I am a regular user of Blurb, having printed my first book with them back in 2011. Since then I've printed books with a variety of papers and bindings for a variety of purposes. Some have been consciously "professional" photo books, others have more family album-oriented in their content.
It has not always been smooth sailing with Blurb, however. Their print quality back when I first started using them left a lot to be desired, and I've had to return two books because of printing blemishes and errors. But when these problems have occurred, the customer service has always been excellent and rectified the problem promptly.
Most recently, I've been taking the time to collate my vast catalogue of digital images and print something of a yearly album. This most recent album covers almost exclusively 2011. I am trying to give each its own personality, reflecting some of the content inside the album. In this most recent publication's case, it was a year spent mostly at home with study occupying most of my time. Hence the Melway-inspired cover (colours and patterns of the 1993 edition, one my dad kept for far too long in his 1981 Ford Laser).
This most recent publication was designed in Adobe InDesign using Blurb's plugin which allows pages and covers to be formatted correctly for their on-demand printers. Although Blurb offers its own bookmaking tools, InDesign offers complete control over the layout. I have used the Blurb tools in the past and as my InDesign skills have grown, found the Blurb offerings sorely lacking.
Once layout was completed, I used the Blurb InDesign plugin to export and upload a PDF and then ordered the book. Simple. The final product looks excellent. In fact, it's better than I could have hoped for. This is the first time I have ordered a book on this particular ProLine paper, but it is excellent. Everything is top notch (except for some of the source materials, but you can't do much about that!).
The downside to Blurb is that they are not particularly cheap. Luckily, they have regular vouchers offering up to 40% off. While these offer good value, I would think these vouchers have conditioned customers to wait until the next promo code comes around to upload and order their books.
Book making is a great experience, however you do it. It is particularly rewarding going back through the archives and discovering photographs you don't remember taking. Indeed it's difficult to resist reopening old files and making new edits. Sometimes you look at a photo just shake your head and think to yourself "what was I thinking!?". This tinkering can be good and bad, although even with years more experience, I found myself more often than not keeping the old edits.
The Digital Dark Age is upon us.
Repent!
Or should I say…REPRINT!
P.S. the book pictured above is not available publicly on Blurb, it's a Richard-only special