Are you the token "photographer" in your family or friendship group? Others may own cameras, but you're the one they always come to for advice or, in some circumstances, the one they turn to to dump their ancient, unwanted camera gear:
"YOU LIKE CAMERAS DON'T YOU I GOT THIS PENTAX IN NINETEEN-DICKETY-DEE AND I TOOK IT OVERSEAS WITH ME IN NINETEEN-DICKETY-DOO WELL I DON'T USE IT MUCH ANYMORE AND THOUGHT YOU MIGHT LIKE IT. IT WAS A VERY GOOD ONE BACK IN THE DAY"

(you receive the camera — missing a mirror, dials all gunked up, back cover missing, fungus in lens — with good humour, hoping the next distant relative is a lifelong Leica user…)
This has happened to me. Plenty of times. But sometimes something special comes along. A dear family friend donated her late husband's Rollei 35 — complete with box, documentation and flash — to me a little while back.

I knew the Rollei 35 to be a tremendous little camera and even better with this one was the history associated with it. My family friend's late husband was a noted artist and this little Rollei had gone everywhere with them, snapping the usual holiday and family memories, as well as reference photographs for his paintings.

At the time I received it, I thought this was a neat little thing, but with an 18 month-old kid at home, the last thing my ever-diminishing time needed was another camera, so I put it the Rollei away for a while.
Recently, I thought I should test it out, so I loaded it up with a roll of Agfa Vista 400 (RIP sad reacts only) to see if it still worked. By ear, the shutter speeds were okay, although the speeds below 1/30th didn't close, only functioning as bulb. Not a major problem for my shooting. I read the instructions, loaded it up and got shooting.
Firstly, it's so very small in the hands. This is probably as small as you'd want a manual camera to be without compromising its functionality. No doubt something its designer Heinz Waaske was acutely aware of when his revolutionary design was being rejected by Leitz and other manufacturers.
Having the winder on the left side of the camera plays havoc with my muscle memory, but once that's sorted, it's pretty straight forward: aperture and shutter dials on the front of the body, shutter release and lens retraction button on top.

Did I mention this is a tiny camera? It doesn't have room for a coupled rangefinder, so focussing is by best guess, hyperfocal or that zone system thing if you're hardcore street.

It has a meter, but I didn't use it. It was originally designed for PX625 mercury oxide batteries. These aren't around anymore and I don't know or care if the replacement zinc ones are up to the job. Just guess! There are only so many ways the light can configure itself

All in all, the camera was a joy to use. Small, unobtrusive and a cinch to shoot with.

I got my two rolls processed at Photo Barn and oh myy! The results were some kind of magic. I knew this camera was no slouch, but I was surprised just how sharp that little Tessar lens was.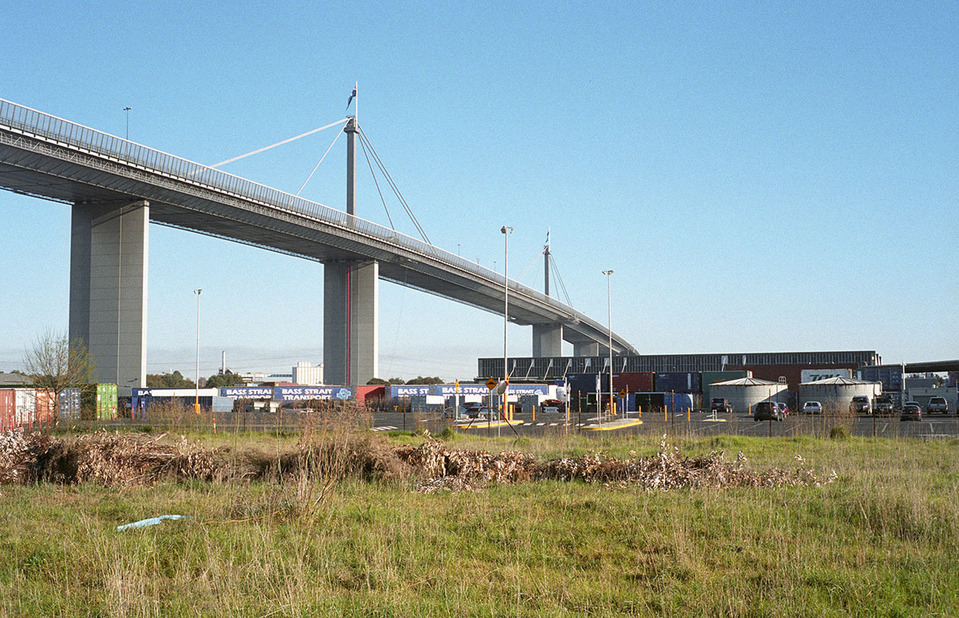 Previously, I've used my MJU-II as my pocket snapper, but it's so unpredictable. No manual control, having to force the flash off every time I switch it on and hit-or-miss autofocus…it's like a far less consequential Russian roulette. The Rollei, though…I can control.

I'll be taking this thing out a bit more. It's a great camera and you should all get one. Like with Canadian Leicas, there's a bit of a prejudice against the Singapore-made Rollei 35s, but this one is running pretty well. As with all pieces of vintage kit, buy from reputable sellers where possible.

I have a feeling this is the beginning of a beautiful relationship.