Olympus is soon-to-be no more. Although the news out of Tokyo is that a memorandum of understanding has been signed to 'transfer' ownership of Olympus's camera arm to another company, Japan Industrial Partners, this is essentially the end of the line for the company we've known and loved and been incredibly frustrated at.
Olympus's history is, like many 20th century corporations, both a shining and shady one, replete with iconic products, notorious failures and corporate intrigue. But let's focus on its iconic products for a second, which may help us answer the question of 'what went wrong?'
Maitaini-san
Camera designers aren't the best-known creative engineers in global culture. Sure, at a glance, we might be able to roughly identify some iconic camera designs as 'oh, that's the camera emoji', but hardly anyone thinks very deeply about who these industrial designers were or the work they did. Fortunately, though, the career of one camera designer at Olympus was truly awesome.
Yoshihisa Maitani joined Olympus Optical Company Limited in 1956. An enthusiastic amateur photographer, Maitani-san was at home with cameras. As a youngster, he had built his own cameras after becoming frustrated with the limitations of his Leica IIIf and even held camera design patents. It was these patents that brought him to the attention of Olympus—a company that he would call home for over 40 years.
His design philosophy was simple: a camera must become an inseparable part of the photographer and the camera must not get in the way. His best-known designs, such as the OM series and the XA rangefinder exemplify this philosophy. 'Form following function' could be a reductionist's approach to such a philosophy, but Maitani-san brought so much more.
He brought a deep appreciation for and understanding of everything photographic that came before him—and he wasn't interested in repeating the designs of history. 'The cameras that our predecessors left are part of a technological world heritage,' Maitani-san stated in a 2001 interview, 'That is important to recognise, but I never wanted just to make imitations.' This philosophy—or rather its lack of application—would come to define much of Olympus in the 21st century.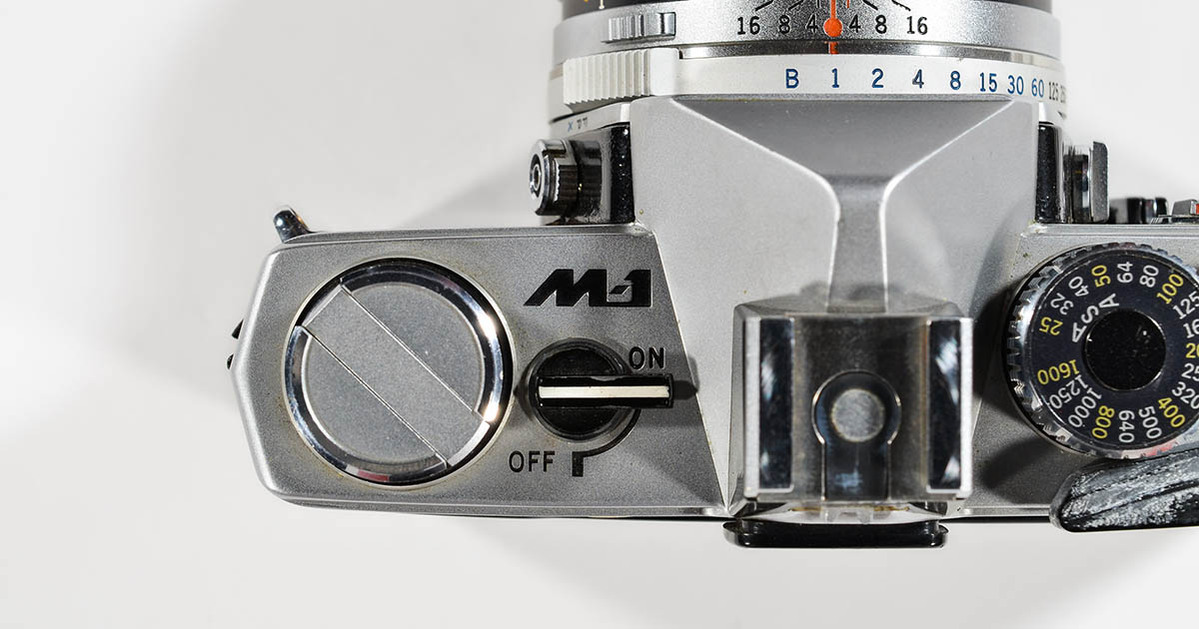 OM-nom-nom-noms
One cannot mention Yoshihisa Maitani without mentioning two letters: OM. The OM series is Maitani-san's most iconic creation, defining for a generation what exactly an SLR should be. The history of its conception and design has been well-covered in other places, but in short, every element of Maitani-san's design philosophy informed the OM series's design.
Yes, it would be a camera that became a part of the photographer, and no, it would not get in the way. But it would also be a professional-level camera for the masses. It would be easy to use and, unlike the rangefinders of the day, would be versatile enough to take landscapes, snapshots, portraits and close-ups.
But the biggest attraction of this system was its tiny size. Compared to the other SLRs of the day, the OM was positively pocketable. Maitani-san started from the basis that the weight and volume of the OM series should be half an ordinary SLR, with a 30 per cent reduction in dimensions.
Surprisingly its small size didn't compromise its toughness, with a design even more durable than many of its larger competitors. To successfully design such a small camera, Maitani and his design team had to re-evaluate virtually every single component and element that made an SLR an SLR. In the process, they created an all-new camera that took the best of what had come before it and improved almost everything else.
Five years of development led to the introduction of the M-1 at Photokina in 1972—the 'M' in honour of its chief designer. This designation didn't last, however, with Leica none-too-pleased with Olympus's naming of a camera line beginning with 'M'. And so we got the 'OM' and a legend was born.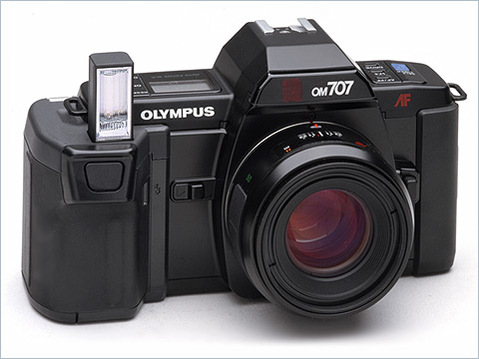 Lifecycles and liabilities
The OM series went on to have a very long and successful lifecycle, ending with the OM-4Ti in the late 1990s. But even a decade before that, the OM series was becoming a relic of the past—and here's where Olympus's successes and failures throughout the 1980s and 1990s presage its unfortunate situation today.
Minolta introduced the first autofocus 35mm SLR in 1985 and what was seen by some as a passing fad quickly became a must-have feature. By the late 1980s, most camera manufacturers produced a flagship autofocus camera. Olympus did not.
Some brands—like Canon—created a completely new lens mount to house the electronics photographers would demand in their cameras; others—like Nikon—integrated it into their existing lens mounts. Olympus kinda-sorta did that with its only true autofocus 35mm SLR, the OM-707, but it was a stop-gap at best, and not a very successful one at that. By the time of the OM-707's failure, Olympus had pretty much given up on 35mm SLRs.
Four thirds of nothing
This retreat from an autofocus SLR lens mount would end up costing Olympus dearly in the transition from film to digital. While market leaders Canon and Nikon had a ready-made autofocus lens mount upon which to develop digital imaging platforms, Olympus had nothing. Sure, their compact camera lines were well-regarded, but these didn't capture the imagination (or revenue) like an SLR system. The solution: a wholly-new system designed from the ground-up to be a digital photographic system.
The Four Thirds format was born.
The sensor used in this format was smaller than the sensors being used in Canon and Nikon's DSLRs, but this difference, Olympus claimed, would result in a smaller camera system with little compromise in image quality. Instead of using lenses developed for film formats, as the other manufacturers were doing, the Four Thirds format would allow 'telecentric' lens designs that were designed from the ground-up for digital.
Soon Olympus was joined by fellow digital photographic journeymen Kodak, Fujifilm, Leica, Sigma and Panasonic in the Four Thirds consortium.
There were some genuinely impressive cameras to come out of this consortium: the Panasonic DMC-L1 was (and is) a beautiful beast that was also rebadged as a Leica Digilux 3; Olympus's own cameras pushed the technical envelope, being the first to incorporate now-common features such as live view, and their lenses earned acclaim for their optical quality, compact size (compared to the Canikon competition) and rugged build. But as a proposition in the market, Four Thirds cameras in general—and Olympus's efforts in particular—didn't stack up.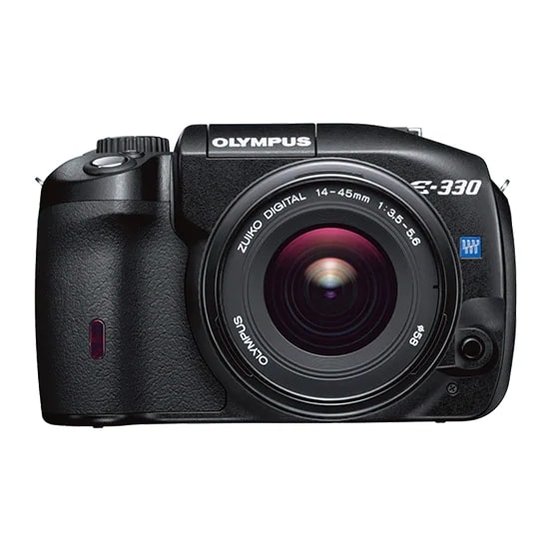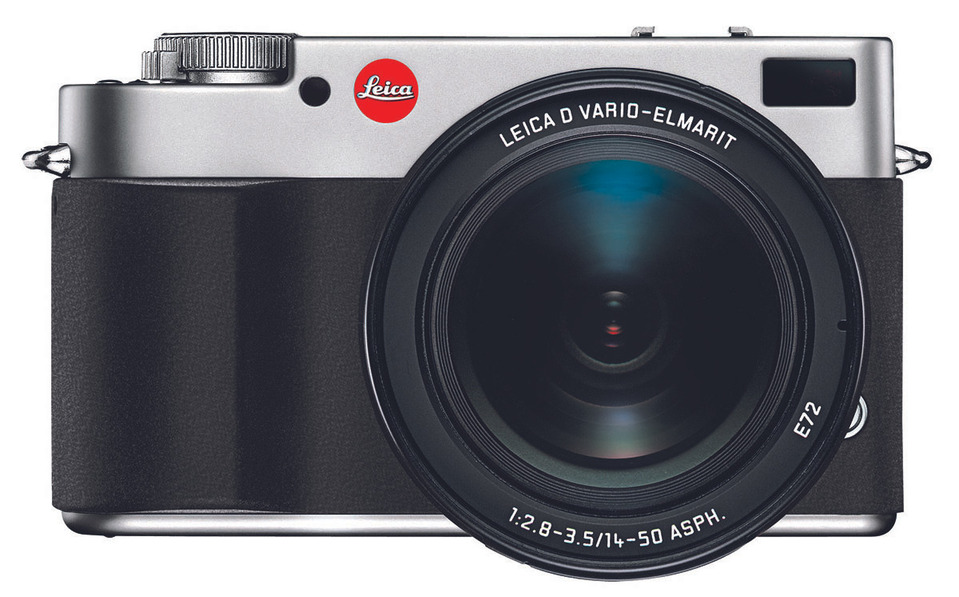 One of the compromises of the Four Thirds format was its sensor size. Being smaller than the APS-C and 'full-frame' sensors of the competition, image quality was reduced with more noise and less dynamic range. The advantage of Four Thirds, at least in theory, was that its smaller sensor size allowed for smaller cameras. And while this was true of some Olympus cameras and lens combinations (the E-420 + Zuiko 25mm f/2.8 'pancake' lens was a beautiful pocket rocket), most Four Thirds kits were barely smaller or lighter than the competition. The 'telecentric' lenses, while optically very good, were no smaller than the APS-C competition. The Four Thirds system's smaller sensors also meant smaller optical viewfinders and, having used Four Thirds cameras quite a bit back in the day, I always felt this was reason enough to ditch the system.
This dimension dichotomy reached its zenith with two of Olympus's final Four Thirds bodies: the enthusiast-level E-30 and semi-pro E-3. Released in 2009, these two bodies went head-to-head with the competition from Canon and Nikon, sporting features such as weather-sealed bodies, live view, high-resolution LCD screens and more, but they were no smaller (or cheaper) than the competition and were regarded by many as less capable.
Micro four thirds of nothing
In 2008, the Four Thirds system was soon joined by Micro Four Thirds, an iteration on the original format designed exclusively for a new segment of cameras: mirrorless. These cameras would dump the bulky pentaprism of the optical finder and—according to the Four Thirds consortium anyway—allow cameras 'unlike anything seen before'.
I remember being very sceptical of this new format. After all, in photographic retail at the time, Four Thirds cameras were a bust. We would sell ten Nikon or Canon SLRs for every Olympus or Panasonic Four Thirds camera.
Imagine my surprise when MFT became a great success, with the system evolving quickly from its first, almost embryonic products (the beautiful but ponderous Olympus E-P1) to some of most capable cameras on the market (the current flagship, the OM-D E-M1X).
And, yes, Olympus even reintroduced the OM name, releasing the OM-D line of MFT cameras. Their designs are clearly a nod to Maitani-san's original creation, but this is where the similarities begin and end. Although technically very capable cameras, to my mind (and hands), the OM-D series was retro for the sake of retro. They're every inch the 'imitation' Maitani-san was never interested in making.
The OM's original design was suited to a specific technological time and place, when the only control the photographer had was over aperture, shutter speed and focus. Maitani-san's design for the OM accentuated these controls, keeping them relatively large while shrinking the rest of the camera body.
A digital camera, on the other hand, is a hand-held computer with an infinitesimal degree of user control. It needs an order of magnitude more user controls and Maitani-san's 40-year-old designs aren't a match for digital photographic needs. Even Maitani-san himself knew this, with his designs throughout the 1980s very far removed from his work on the OM. Maitani-san, as far as I can tell, never designed a digital camera so we can't know for sure what a digital Maitani would have looked like, but I doubt it would have looked like any of the OM-D series.
A lot of photographers I know own OM-Ds and love them to bits, but I could never get into them. I love the concept of MFT but went the Panasonic route, opting for a Lumix GX-7 over the OM-D E-M5. Still, Olympus's camera system sold well across the world (with the notable exception of North America—something to do with 'bigger is better') and was well-regarded by critics. Olympus also produced other notable MFT cameras, including my favourite, the PEN-F, which I think balanced 'retro' and practical digital camera design exceedingly well.
Sadly, for Olympus, a well-regarded product line is not enough. In fact, with their latest high-end MFT camera body—the aforementioned OM-D E-M1X—we arrive at a similar juncture to the E-3 and E-30 bodies of the previous Four Thirds system: large, expensive bodies which, while very capable, are just not desirable enough against the competition. The competition these days being full-frame mirrorless cameras whose resolution and sensor technology far outpace the comparatively tiny Four Thirds sensor (and now sit at a similar price point). But Olympus's failure isn't really about the quality of its products—they're very good, if a bit niche—it has more to do with the big wide world they find themselves in.
It's the world, stupid
A true understanding of Olympus's predicament can only come from understanding the market they're operating in. Just take a look at digital camera shipment numbers over the past decade. According to industry body CIPA, 2010 saw 121,463,234 digital cameras shipped. 2019 saw only 14,862,729 digital cameras shipped.
That's a whopping 88 per cent decline … and 2020's figures look even more dire (so far down 44 per cent on 2019's anaemic figures).
The majority of this massive fall has been compact cameras, with consumers deeming smartphones more than good enough for their snaps. Interchangeable lens camera shipments have fared slightly better, but are hardly robust. Add into the mix a 2011 corporate scandal that wiped billions off Olympus's stock price and led to massive fines, the arrests of multiple executives, extensive job cuts and plant closures, and you've got a brand that would struggle to thrive with even the best products on the market.
End of the roll
Maitani-san was being eerily prescient when he said "[photography's] apparent ease frequently causes people to overshoot, to take pictures of things they really don't want to photograph … that's a fact to always keep in mind when picking up a camera."
Olympus leaves a long legacy—of products, of design and of memories. Many photographers cut their teeth on Olympus OMs or Trips and many continue to use their products to this day—there aren't many places my Olympus µ[mju:]-II doesn't come with me.
But Olympus's demise isn't really about cameras that were or weren't produced, it's a sad inevitability of the current market and technological circumstances. We don't take photographs the same way that Maitani-san and the millions of users of OM users did. Only a vanishingly small percentage of digital photos will ever end up as prints—even for most film photographers.
Photography, such as it is in 2020, exists to serve the here and now: to share a snap as a story on Instagram or a message with friends. In that way, both the original OM and its digital cover band version, the OM-D, are products out of time. Yes, there will always be enthusiasts who desire a better photographic experience (looking at you, reader), but those ever-declining numbers can't support every brand we know and love today. For all the keyboard warrior photographers out there who say 'Olympus failed because they didn't get incorporate pro video quickly enough' or 'Olympus could have succeeded if they went full frame', there's little evidence that different product decisions could have arrived at a different corporate position for this once-giant company. Olympus isn't the first photographic manufacturer to fall victim to the 21st century market … and it certainly won't be the last.
So pour an Asahi out for Olympus and its many great products and innovations. But more importantly, get out there and make photographs, whether it's film or digital, print them out and cherish them forever. It's what Maitani-san would want!
Further Reading and Sources
Maitani Fan website — http://www.maitani-fan.com
'The Man Who Made Olympus', Casual Photophile — https://casualphotophile.com/2018/01/12/yoshihisa-maitani-the-man-who-made-olympus/
'Olympus Zuiko 40mm F/2 Lens Review – Maitani's Smallest Zuiko', Casual Photophile — https://casualphotophile.com/2018/12/19/olympus-zuiko-40mm-f2-lens-review/
'Classic cameras: Olympus OM707', Christopher J Osborne — https://cjo.info/classic-cameras/olympus-om707/
'Special Lecture with Yoshihisa Maitani Part I: the Semi-Olympus I – the Pen series', Olympus Global — https://www.olympus-global.com/technology/museum/lecture/vol1/
'Special Lecture with Yoshihisa Maitani Part II: the Olympus OM-1 – the XA series', Olympus Global — https://www.olympus-global.com/technology/museum/lecture/vol2/
'History of Cameras', Olympus Global (archived from 2011) — https://web.archive.org/web/20110812025707/http://www.olympus-global.com/en/corc/history/camera/medium/