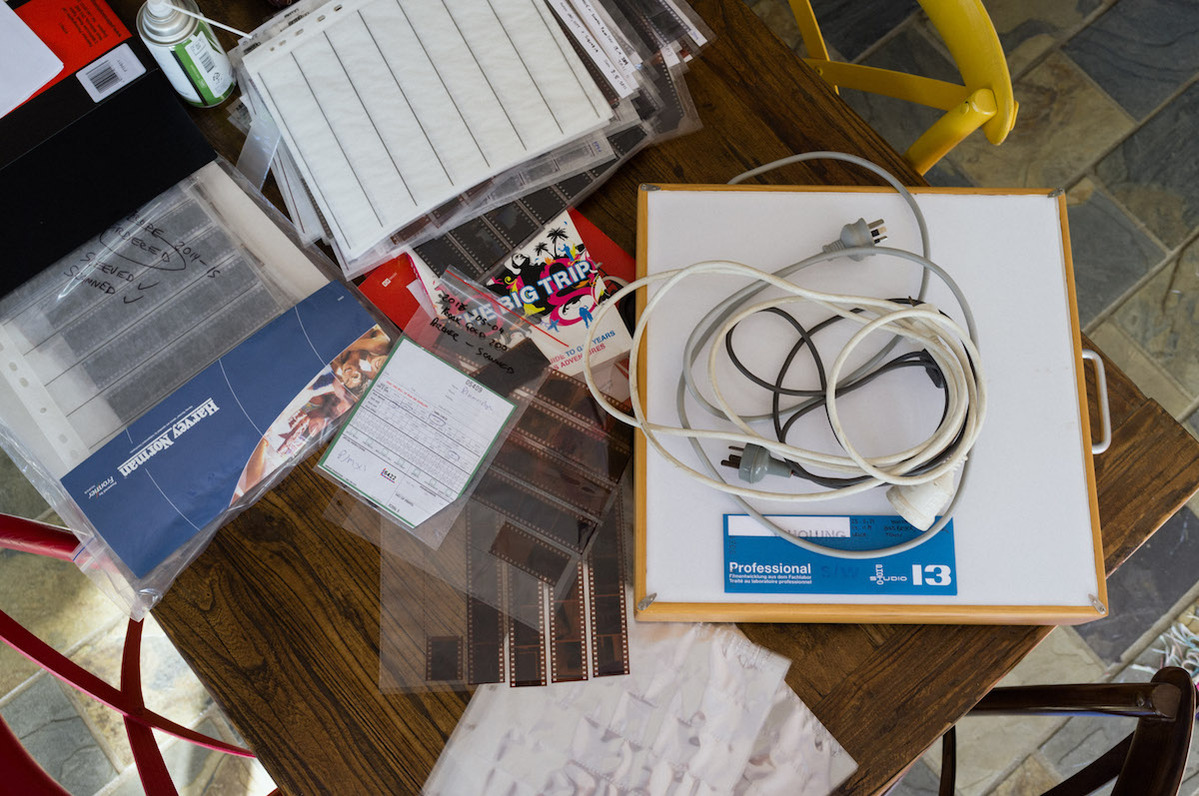 Roll 600! Fastidious Photographic Freak Achievement Unlocked! For those who are confused, or are about to close this window (I don't blame you), I am quietly celebrating the logging of my 600th roll of film in my Digital Analogue Database, known to normal people as a spreadsheet, where I record the details of every roll of film I've shot.

I've not shot 'only' 600 rolls — I've shot many more — but am now only in the process of adding every single roll shot since 2003 (when a 35mm film camera was known just as a camera) to a spreadsheet. But why all this effort? Why not just stick the negs into folders and be done with it?
This database began out of a necessity to record the emulsions I used, and the days I started and finished rolls. At the time I started doing this, I was shooting about a roll a day across three cameras, so was struggling to keep up with what was which. Similarly, I might process film weeks after shooting it and by the time it came to scanning, I'd have no idea which roll was from when.
Initially, I recorded details in my notebooks, which worked fine until I lost one (RIP, #neverforget). Then, sometime in 2011, I found a great free online tool called FilmTrackr which allows users to record basic data like film type, format, ISO, date, exposures etc. From there, you can generate all sorts of fun graphs with your data, like reports on your favourite films (Portra 400 4EVA), camera (Leica M4) or film type (colour negative, duh). I found it a really useful tool, however I became worried about ongoing access to the page — after all FilmTrackr is a free tool created by one person on their own time — and decided to download my data as a CSV and continue on in Google Docs.
Since then, I've been mostly adding to the database as I've shot, with Google's cloud-based Docs allowing me to add content anywhere I have an internet connection. Given there were a number of years where I was less fastidious with my details, I am now going back through my negs (and positives) and entering those rolls into my database. My self-congratulatory milestone of 600 leaves, at my estimate, about 100 rolls to go.

It's been great re-living overseas trips and weekends away one six-frame strip at a time. It has provided me with the opportunity to take a second looks at shots I had discarded long ago, and to also revisit editing decisions I made many years ago when my knowledge and expertise were lesser.

I've found some rolls filed away in the incorrect years, and others without any date information at all. At times, I've been able to use my digital photos — thank you EXIF data! — to corroborate my film photos. In a couple of instances, I've photographed a newspaper discarded on the train. As good as my Leica lenses and fine grain film might be at resolving details, I've not been able to discern the publication date, but I have been able to search the headlines to find out when those stories were published.

I still have plenty of film to scan, and about a dozen rolls in my fridge awaiting some funds to be processed — nothing's changed there. But cataloguing my extant film has been entirely satisfying. I'm trying out a few different binders at the moment also to file the catalogued sleeves safely away in. I'll let know you how I go with them, because finding the right binder can be a pain, particularly in Australia.

Now, where did I put roll 601…