61 days, 21 cities, 9 countries, 76 rolls of film.
These were an amazing two months on the road (well, rails more often than not) with all the sights, sounds and intellectual stimulation that only Europe can provide. But when I tell people I shot 76 rolls of film, they give me a puzzled look before saying, "Don't you work in a place that sells digital cameras?"
Why?
Photographing with film this trip was one of the most rewarding experiences I've had. We film photographers often have to justify our continued use of the medium, but the simplicity and pleasure of using my Hasselblad, Leica M4 and Olympus µ[mju:]-II - and the results I achieved - speak for themselves.
First off - and this is a rule most photographers can learn from - the less gear, the better. Photographers often think that more gear=better shots. Maybe, but for most, it's a recipe for empty wallets and vacuous photography. Although three cameras may seem a little bit over the top, they were three very individual cameras, each with a different purpose.
What
Hasselblad 503CX with Zeiss 80mm C T* f/2.8****
I'd never shot 6x6 in Europe, so this was a must-do for me. Paired with the 80mm lens, it allowed me to capture the straight-on architecutral, street and landscape shots I'd so admired in many other photographers, but not been able to make myself.
I only carried one 120 back with me, swapping largely between Kodak Portra 400 and Kodak Tri-X 400.
Leica M4 with Summicron-M 35mm
My workhorse and my unabashed favourite camera. It's the all-rounder for all situations with the perfect focal-length to match. Many, many words have been written about Leica M rangefinders, but they are discrete, incredibly rugged and very German. This is a good thing.
Like the Hasselblad, I shot primarily Kodak Portra 400 and Kodak Tri-X 400 (with Leitz yellow filter).
Olympus µ[mju:]-II
Another 35mm focal length camera? Yes and don't let its compact size fool you, the results from this camera were stunning. The MJU's purpose was to go in my pocket when I was weighed down by my wife's…I mean my luggage in transit and unable to reach the other cameras. It performed this purpose admirably, with its 35mm f/2.8 lens suitable for almost any situation. Its small size and unobtrusiveness makes it the ideal camera to use when you don't want to use a camera.
A Different Point of View
Two focal lengths and three cameras. The paradox is that by limiting choice of equipment, I was freer than ever to concentrate on my photographic vision. I saw the world through the framelines of my leica or the ground glass of my Hasselblad without grabbing either out of my bag. I didn't look at a scene and feel the urge to capture it with a 12-24mm, 24-70mm, 70-200mm and 105mm macro "just in case". It's a trite turn of phrase, but less really is more.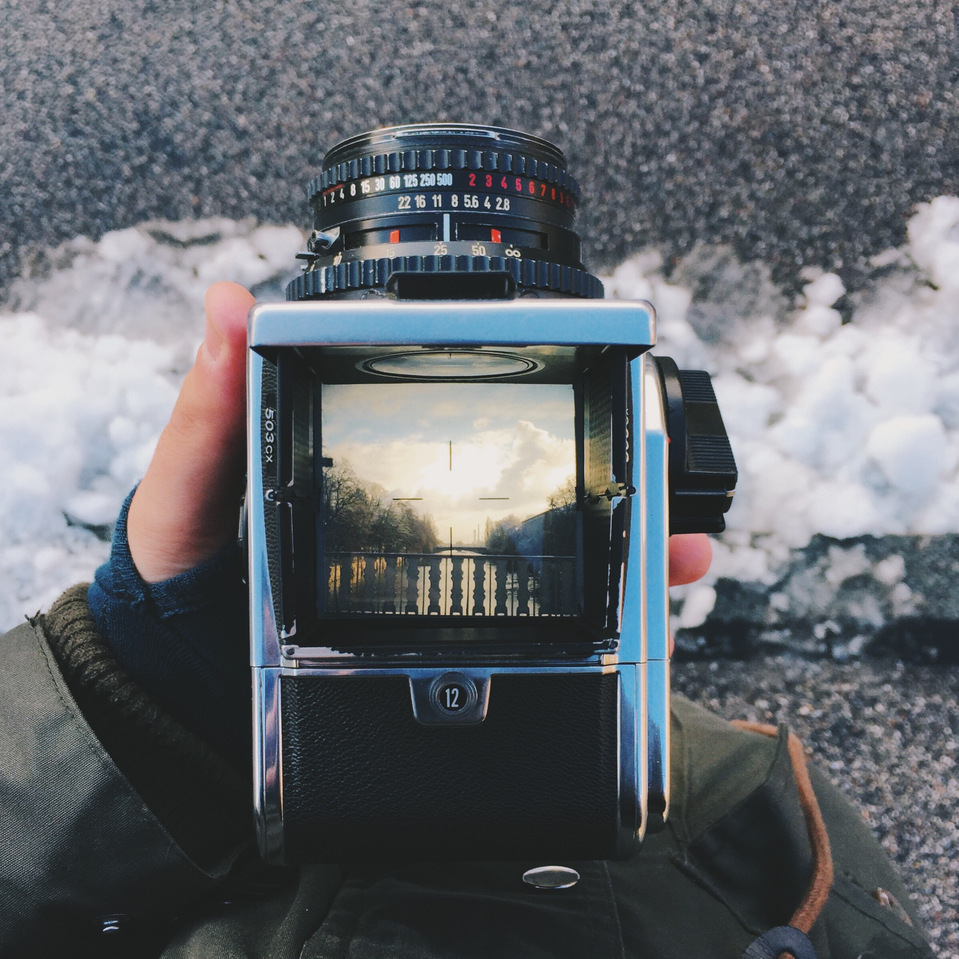 Continued in PART II - The Airport…